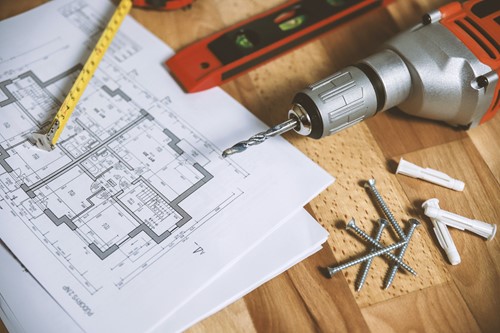 Photo by JESHOOTS.com from Pexels

The physical limitations that come with age or disability task existing property owners with making sometimes awkward modifications to existing homes. Although many of these changes are necessary for improved accessibility, bulky ramps in front yards tend to diminish curbside appeal. In terms of resale value, homeowners may be narrowing their buyer demographic or listing for less.
But new construction offers homeowners the design flexibility to incorporate guidelines posed by the Americans with Disabilities Act (ADA) in a way that expands the field of potential buyers and can increase values. If you are among the approximate 1.5 million people planning to build, here are a few accessibility design factors worth considering.
What is ADA Compliance?
It's essential to understand that the ADA does not necessarily apply to private residential construction. The federal regulations are in place, primarily, for public dwellings and facilities. That being said, new construction starts are welcome to include items that meet ADA guidelines. Although people sometimes brush this idea aside because of the bulky ramps that modify existing homes, many of the regulations mirror hot-trending home design ideas.
Desirable Home Design Elements
The underlying reasoning of ADA guidelines is that a space is open enough to move about using a wheelchair or walker. They must also provide relative ease when negotiating doorways and typically smaller spaces such as bathrooms. But those same guidelines are precisely what trendy new home magazines have been advocating for years. These are examples of how you can reimagine home designs to enhance your quality of life experience while also improving accessibility.
Design Spacious Bathrooms That Eliminate Barriers
An accessible bathroom can be luxurious and accommodating. To meet the standards, sinks are usually mounted at 34 inches or higher and provide knee-clearance of about 27 inches. The regulations also require them to be 11 to 25 inches deep and 30 inches wide. These specs may seem to run contrary to the traditional sinks with vanity setups. But by employing a wall-hung design, the bathroom meets ADA mandates and generally increases in value.
Real estate professionals generally agree that bathrooms drive resale values and garner quick offers. Other bathroom guidelines include open showers, accessible water closets and convenient handrails, among others. These can all be seamlessly integrated into new construction blueprints.
Trendy Accessible Doorways Add Value
Achieving proper doorway accessibility thresholds can be tricky if you want to also increase new construction value. Hinged doors require a 32-inch swing minimum at a 90-degree angle. There are also specs about doorknobs and maneuverability issues to consider. The solution that new construction builders can leverage is the hot-trending sliding doors that have become so desirable.
Sometimes called "barn doors," this style has been all the rage in recent years. They require only an open archway and the aesthetically pleasing hardware is mounted directly to the wall. Sliding doors increase accessibility for people with physical limitations because they are easy to push to the side. Sliding doors do not swing back and do not necessarily require doorknobs; yet they are considered a home improvement.
When drawing up blueprints, building accessibility-minded designs makes the home more open, spacious and accessible. Those same concepts make rank among the most desirable among future homebuyers.