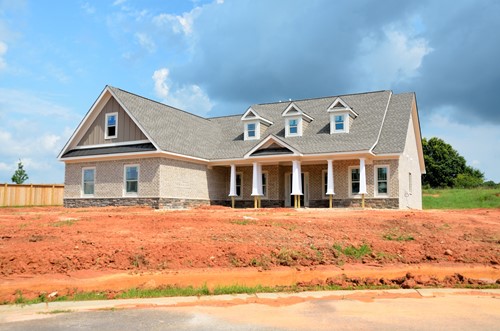 Before you can select a floor plan for your new construction home, you have to find a good lot. In many ways, selecting the right one is often the most important decision you'll make during the construction process, so it's important to consider these aspects.
Know the Perks of a Square Lot
Homebuyers who want to build a new construction home often consider the square footage of a lot to be the highest priority, but it's important to remember the integral role that lot shape plays in the development of your new construction house. For example, square lots are more versatile than oblong lots, particularly those that are long and narrow. With a square lot, you'll have more flexibility in designing the home of your dreams and maximizing your use of the land that surrounds the finished home.
Recognize the Importance of the Slope
It's difficult to find a lot that is completely flat, as land naturally slopes and slides. Rather than searching for something that may not exist, consider selecting a lot that has an advantageous slope. When the slope of the lot extends outward and away from the home, many homebuyers feel confident knowing that they'll be less likely to have drainage and foundational issues in the future. A slope that turns inward toward the area where the home will be constructed may result in standing water that can wreak havoc on the property.
Consider the Current and Future View of the Lot
If you're building a home in a residential development, it's safe to assume that many of the lots that surround yours will be developed eventually. It's important to keep this in mind as you select your lot. While you may have an uninterrupted view of the pond across the way right now, that view may be disrupted by another home in the future. Make sure that the current and future views are something that you can live with before you purchase your lot.
Consider the Location of the Lot Within the Development
The location of the lot within the development impacts your daily life too. For instance, a lot that is near the entrance or exit of the development will be most convenient to access but may also be noisier. A lot that is located deeper in the development may be quieter and may offer safer spaces for children to play outside but may prove difficult to get to.
In the future, you'll be able to change most things about your home — except for the lot. The lot will determine the way that you can use your home and may even have an impact on your resale value.