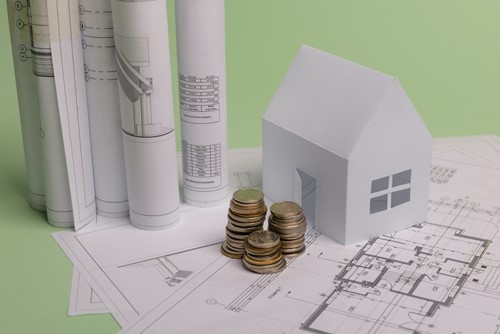 When you're looking for a home builder, you might be tempted to base your decision largely on bids. While price is important, there are a few more factors to take into consideration.
Number of Homes Built
A new home builder should have plenty of projects in their credit, though they don't necessarily have to be official contracts. From Habitat for Humanity to home renovations, the idea is to look for someone who has shown a passion for solving new construction problems. Ideally, you'll be able to hire a crew that has been in the industry for decades, but this isn't always an option depending on your budget and location. Luckily, there are ways to ensure quality without having to put your dreams on delay.
Areas of Expertise
General contractors are able to handle most builds without incident. If you've chosen a standard floorplan without a lot of flourishes, you might only need to verify that the contractor is comfortable with the blueprints and doesn't foresee any major problems. However, certain builds, such as craftsman or customized homes, may require specific experience. Finally, find out the builder's policies on special requests. For instance, if you find the perfect sink in an old auction, is the crew willing to install it even though it goes against the original plans?
Energy Savings
Energy savings translate to utility bill savings. The construction industry has been somewhat notorious in the past for sticking with traditional building methods, but it's slowly come around to incorporate more environmentally friendly technology. If your builder is all about reducing energy costs, it's only going to benefit you in the end. This may mean using local materials to save on transportation energy, installing efficient appliances or getting you a great deal on some solar panels.
Inspection Policies
All homebuilders have to subject their work to official inspections at the end of the build. When you're looking for the right company, you should be taking into account their overall transparency. For example, are you able to visit the site whenever you would like? Would the builders mind if you happened to take a friend who knew a lot about construction?
Builders who don't allow this aren't necessarily trying to hide anything - they may just have liability concerns for your safety on an active construction site. This is more about how they plan to keep you in the loop. Whether it's drones, photos, or on-site inspections, you should ideally be able to follow the process from beginning to end.
Final Price
An estimate is nothing more than an educated guess. You want to find out how the final prices are determined and if certain items are subject to change. For instance, if the price of lumber takes a steep hike in a month, how will this affect you? Some builders will absolve you of those costs, but others will factor in the increases.
Good Reviews
Checking on a builder's reputation should go beyond looking at their internet presence. If you can talk to any of their past clients this can give you a better idea of the quality of their work and their customer service. If possible, ask the builder for references.
Were there any issues that came up at final inspection? Can you get your questions answered in a timely manner? How does the builder communicate roadblocks to the project? If there's bad weather, what's the protocol for protecting the workers and the build from harm? You're not likely to get this level of detail from a blurb on an independent review site.
It's always good to trust your gut instincts when it comes to home builders. First and foremost, you want to make sure you do the work now so you can avoid headaches later. New home builds can run very smoothly when you're in the right hands.