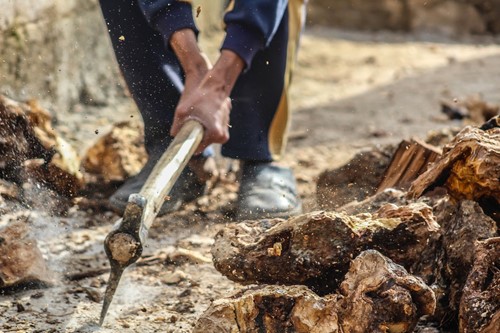 Designing a dream home involves making a lot of decisions. One of the earliest and most important decisions is the type of foundation. So what is the best type of foundation for your home? Finding the answer involves gaining a working knowledge about concrete slabs, crawl spaces and basements.
Why Choose a Slab Foundation?
Concrete slab foundations are the most prevalent type because they require minimal labor and are relatively inexpensive. Installing a slab involves digging a footing that generally reaches 24 inches below the finished grade. Then, builders layer two tiers of concrete block, followed by rebar and wire. Another layer of concrete goes on the top layer, and then the home can be built directly on the surface.
The main reason concrete slabs are so popular is because they tend to be the least expensive option. Other reasons include heavy clay soil conditions that would make constructing other foundation types difficult. Concrete is also very low-maintenance.
However, when problems do occur they can be costly. Perhaps the biggest reason to not go with a slab involves repair costs. A poorly constructed slab can crack, leaving property owners with expensive repairs. Even a perfectly built slab might crack due to environmental reasons like tree roots or changes in moisture level. This makes it essential to have a thorough land inspection before deciding on a slab foundation.
Why Choose Crawl Space Foundation?
A concrete crawl space foundation mirrors much of the slab construction process. Footings are poured in a similar fashion and a low perimeter wall rests on top. Crawl spaces typically elevate a house approximately two feet above the ground. There is no rebar or second layer of poured concrete. This lack of final step and materials might make it seem less expensive than a slab, but other factors make crawl space foundations more expensive. The house will require a complete floor installation, so you'll have to factor in labor expenses as well as the cost of joists, beams, plywood and other flooring materials.
However, crawl space foundations have some great advantages, including:
Easy access to plumbing and utility lines
Inexpensive to maintain or repair
Floors tend to be warmer than slabs

The biggest issue you face with crawl space foundations moisture accumulation beneath the home. You may also have pests if the crawl space is not properly sealed.

Why Choose a Basement Foundation?

Basement foundations are the most expensive option, but offer additional living space to the home. The installation generally involves digging 8 feet or deeper below grade and pouring footings. After that, the builder will construct the walls, flooring and outside partitions. New construction homebuyers usually weigh the expense of a basement against the potential for increased resale value. You can convert a basement into usable living space, potentially adding thousands of square footage to the home. Basements are also relatively easy to maintain as long as they are properly built and insulated.

One of the key reasons you might avoid a basement is the risk of environmental factors, particularly heavy rain events. If the property is located in a flood plain it might be best to consider an alternative option. Consulting a contractor or foundation expert will help you determine whether a basement foundation will work for your area.

It's important to weigh all of the pros and cons when considering a foundation type. For some properties, you have the freedom to choose between any of the options. Others may require you to choose based on environmental factors like soil and climate. Regardless, it's important to give this decision the careful consideration it deserves. After all, your entire home and everything in it relies on a solid foundation.